Senior Golf Instructor – Nathan Bertsch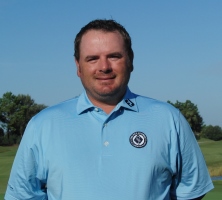 Nathan teaches a holistic approach to the game which gives equal care in helping his students understand the physical, mental, nutritional, and technical aspects of becoming a great golfer.  He understands that there are many ways to swing the club, everyone comes from a different genetic makeup, and therefore no one can have the same exact swing.  He uses a set of fundamental parameters to simply guide each player to being the best they can be.  Nathan defines a good golf swing as "one that has maximum time to make minimal compensations" and a bad swing as "one that has minimal time to make maximum compensations".
GOLF COACHING EXPERIENCE
Nathan had been an IMG Academy golf instructor for the past 8 years and earned the title of a Senior Certified Golf Instructor.  Other Certifications and Technology experience includes being 6 year Leadbetter Certified, Trackman Certified, Trained in using the SAMM Putting Lab System, and V1 Software.   He has worked with top level junior golfers, amateurs, and professionals from around the world.  Notable students Nathan has worked with include:
Ginger Howard (LPGA/Symetra Tour)- 2 Time Medalist at 2nd Stage of LPGA Q-School , AJGA All-American, Junior Ryder Cup Team, 7 Victories on the Suncoast Women's Tour. 2 Time Medalist at 2nd Stage of LPGA Q-School
Scott Harvey (Top Ranked Mid-Amateur in the World 2014-Present)-2015 Walker Cup Team Member, Played in 2015 Masters, 2014 US Mid-Amateur Champion, 2015 South American Amateur Champion, 2014 Cardinal Amateur Champion, 2011-2015 Carolina's Amateur Player of the Year Honors, Only player to be 3 time stroke play medalist at the US Mid-Amateur Championship, 2014 & 2016 Concession Cup Team Member, 3 Time Carolina's Mid-Amateur Champion.
James Yoon- AJGA All-American and ranked top 10 on Jr Golf Scoreboard prior to graduating.  Played college for University of California, Berkeley
PLAYING EXPERIENCE
 Nathan was a AJGA All-American in 1995. He was ranked top 20 in Golf Week as a junior prior to being recruited to play college golf for Florida State University.  Nathan was an ACC All-American in 1997 & 1998 and played on the winning team of the 1998 US Collegiate.  Turned Professional in December of 2000 and played on various mini-tours such as the NGA Hooters Tour and the eTour.  Competed in PGA Tour Q-school  in 2001,2004, and 2005.  Lowest score in a professional event is a 61.
EDUCATION       
Georgia State University, Atlanta, GA                                            August, 2007
 Bachelors of Business Administration in Accounting
Graduated Magna Cum Laude
Florida State University, Tallahassee, FL                                           May, 2000
Bachelors of Science in Marketing   
" Through the 7 years that I have worked with Nate, I feel that I have grown with my golf and character.  He is not only my golf coach, but is my friend.  Through his teaching he shows that he cares." – Ginger Howard, LPGA Player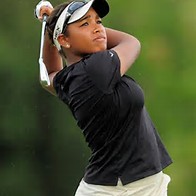 Head of Golf Fitness – James Whatmore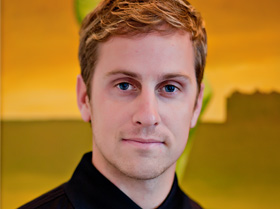 James is a Certified Personal Trainer (CPT), and a performance enhancement specialist (PES) through the National Academy of Sports Medicine (NASM). James is certified through TRX suspension training, Florida Youth Soccer Association and the Postural Restoration Institute (PRI). James is an elite Golf Fitness coach under the Titleist Performance Institute (TPI) with the qualifications as a Fitness Professional Level 1, 2 and 3 along with TPI Junior Development Level 2.